The Castle's archaeological park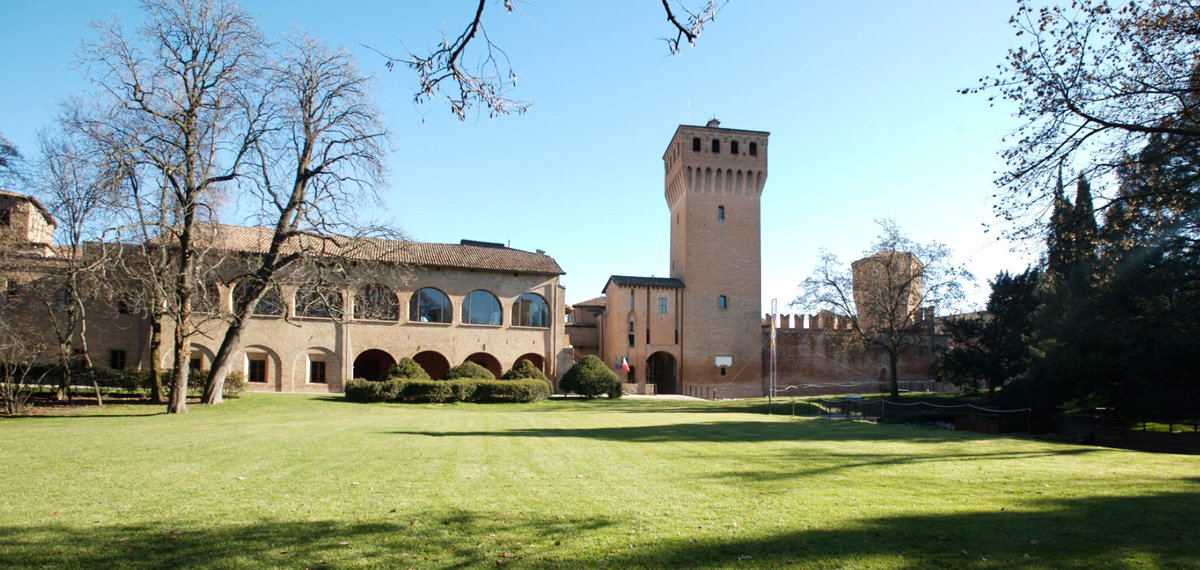 Covering a surface of more than 4000 square meters, the Castle's inner park is a luxuriant green arena with ancient towers as a backdrop.
Inside the park you will find the archaeological area containing the remains of St. Bartholomew's parish church, its bell tower and the burial grounds. This is the oldest nucleus of the rural settlement dating back to the X century.
The old remains of the church and of the cemetery were unearthed during the archaeological investigations, which yielded 260 burials, dating back to the X up to the XV centuries.  The church was fully developped in the second half of the XIV century when the bell tower was built. With the advent of the Pios, the original settlement was gradually removed outside the walls.
The parish church became a nobles chapel, whereas today's St. Bartholomew's church was built outside the Castle. The anonymous fresco named Our Lady of the Stronghold, dated approximately around the XV century, was probably situated in the parish church before being moved to the Marquis' palace. The findings and the information that have being gathered set up the Castle Museum, housed in the rocchetta.
The park is open all days, except on Mondays.