Amarena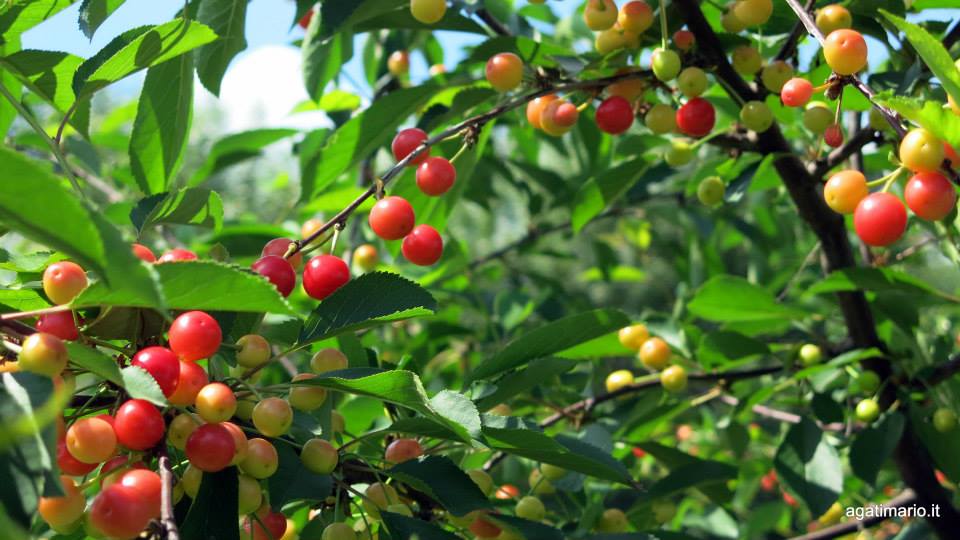 Amarena is a species of cherry with a sweet and sour taste, and is the typical fruit of the pre-hilly areas around Modena.This small fruit is the main ingredient of a typical jam the so called "confettura Amarene Brusche di Modena IGP".
Historical evidence has been found about this typical tree in country houses, sunny gardens and even in suburbs.
During a research in Ferrarini's family archive, Giuseppe Corradini member of the local history association E. Zanni of Formigine, found a manuscript dated back to the second half of 1800 in which is explained how to preserve amarenas and how to prepare a tasteful cake with them. The outcome of this research has been published in a book.
The Cà del Rio estate in Casinalbo is currently testing an industrial plant to cultivate amarenas. These plants have already been used in Italy and Europe to mechanize fruit growth. In Cà del Rio, Pro Loco association of Formigine organize a country festival to celebrate traditions through traditional games, visit of grapevine and amarenas tasting.