Meetings and Conventions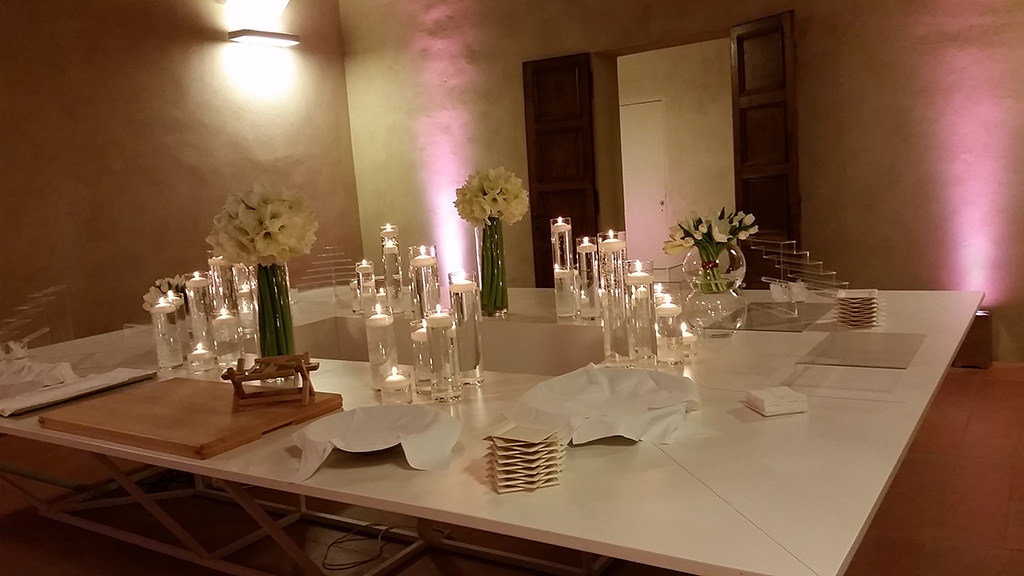 History, culture and medieval architecture make the Formigine Castle the ideal place for all kinds of events. If you are planning exhibits, meetings or conventions in the eminent setting of this old castle, consider renting the halls on the first floor: 5 highly adaptable and mixed use rooms, all skillfully restored. The Council Hall, the largest of all, can hold up to 90 people and is particularly suitable for company meetings, conventions, seminars, workshops and panel discussions. Equipped with modern technologies, this is the perfect place for work meetings.
The inner park adds further dynamism to your events, and is easily adaptable for outdoors stagings.
For further information:
For coffee breaks, lunches and dinners inside the Castle, you can refer to the "il Calcagnino" restaurant, the sole catering agent. You will find the restaurant on the ground floor.
For further information: www.ilcalcagnino.it