Historic children's carnival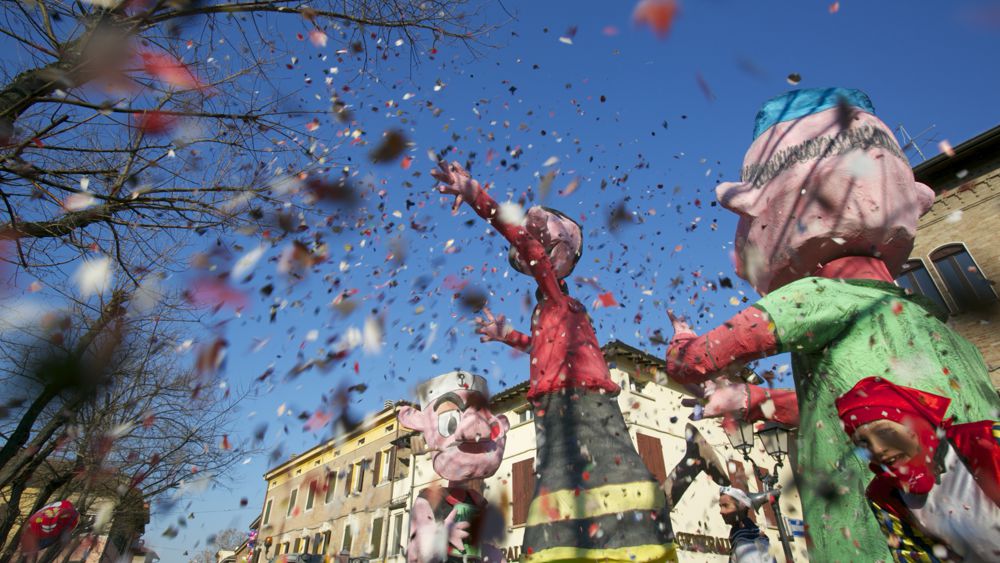 00:00 -
carnevale
Carnival origin goes back to the XVIII Century when, as reported by Cesare Tacchini: "a charity lottery, hosted by the local community, was held in the main square of Formigine in the evening of the last Sunday of Carnival. Prices were, sheets, clothes and food." This period, locally called "baramort" as Carnival's funeral, was celebrated with libation and celebration in the taverns of town. At the beginning of '900 theatrical representation and very popular wakes were also performed.
In the '30 the first masquerade ball was organized. in 1957 became the "Carnevale dei Ragazzi" while In the 1980 the first "Zingaraia" was held as a local brotherhood characteristic of Formigine's Carnival, they are well known for the "Bivac" (bivouac): a camp in front of Formigine's Castle during the Carnival and the parade/procession entrusted to the Council of the King, the Queen and the Crown. This is a way to go back to the origins of Formigine, when a group of gipsies camped and stayed in town. During Carnival's Festival traditional food is served in the main square: polenta, maccheroni and pasta fritta, usually called "gnocco fritto".
Schools and volunteering's association in the district design and build parade floats. Other folkloristics groups and marching bands participate as well. Obviously can't miss the traditional family character of Commedia dell'Arte of Modena: La Famiglia Pavironica.
When: Mardi Gras Day and and previous Sunday
Where: historic center of Formigine
Info: Cultural Office, tel. 059/416244